The pandemic that's sweeping our world has quickly affected every aspect of the equine industry. More horses are for sale due to people losing their jobs and entering money saving mode, and race tracks across the country are closing. Businesses are already feeling the strain, and we're just in the first month. I run a boarding, training, lesson and sales program in Virginia and am faring decently so far. I have, however, had lesson students quit due to lost jobs and boarders leave due to cut hours. Despite being stressed out about covering business expenses with less income, we must remember to treat our clients with kindness when they choose to step back from the horses so that they can take care of themselves and their families.
As a whole, it's important now, more than ever, to remember that we are part of an industry that bands together.  There are things that we can do to help each other's businesses survive this. Here are my top tips to help support both your local and non-local businesses during the coming months.
Buy in advance. If you are someone blessed with the knowledge that your income won't be affected, buy services in advance. Your barn may not be able to hold lessons right now, but buy a month of lessons in advance to make it easier on your professional to get through this tough time. Are you not able to visit your horse due to your state's "stay at home" order? Buy a month of training rides to keep your partner in shape and your trainer supported.
Buy a gift card. If your barn already offers these, great! If they don't, ask your barn owner to create one. Purchase a few riding lessons for your friend who always asks to come ride your horse. Get ready for your niece's birthday with the gift of lessons. Does your best friend also own a horse? Get a gift card for credit towards a month of board. The opportunities are endless!
Buy a horse! I'm actually being serious. If you know businesses shutting down does not affect your income, buy a horse from that professional who's looking to cut some of their business costs. Help out those trainers at the track who suddenly have race horses with no jobs. As always, do your research and shop responsibly.
Share, share, share! There are plenty of people who have lost their jobs and have had hours cut. It's smart to switch to money saving mode. Maybe buying lessons in advance isn't an option for you. Did you know that the more interaction a post gets on Facebook, the more it's seen? Get on your barn's (or someone else's) Facebook page, comment on their posts, and share! Share on your page, but also share in the groups that are pertinent to your region. Drum up support for those barns!
Write reviews. Here's another great idea for those of you wanting to help but without the fiscal means to do so. Many people contact businesses based on the reviews made. There are SO many places to review these equine businesses: Google, Facebook and Yelp, just to name a few. Put together a heartfelt and articulate review that will entice people to come check out your favorite horse businesses.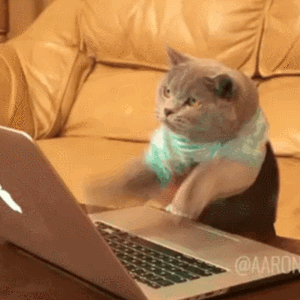 It's a tough time for all industries, not just ours. We can be different though. We can set ourselves apart by banding together and helping each other survive this.
Giddy up, and Go Jumping!