Equestrians have infiltrated every part of the internet. Even apps like Tinder or Bumble contain horse girls showing off their equines in their profile photos. It's common now to see horses plastered all over Facebook and Instagram. There is also a new game in town…The secret corner of the interwebs (or App Store) that is quietly being infiltrated by the more eclectic (or hilarious) equestrians is TikTok.
TikTok: An app that was largely known to be dominated by the Gen Z'ers, or if you're like me, just didn't know it existed. The coronavirus was the best thing that ever happened to TikTok, because now people young and old are flooding to the app with all their extra quarantine time.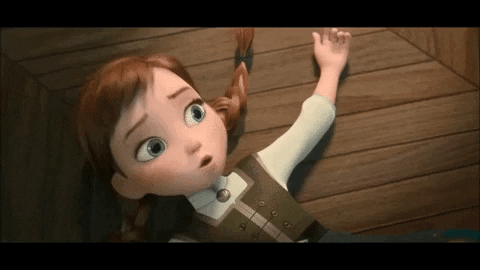 So, why TikTok? Well, for one, it's very reminiscent of the original Facebook — before it became about people arguing over political posts or how the COVID-19 crisis is being handled. TikTok is quite literally about the laughs and some good old-fashioned (or new-fashioned) video editing. A lot of the hilarious videos that are currently circulating Facebook originated on TikTok, particularly the equestrian humor videos that people are sharing.
Some of the well known ones? The black horse that repeatedly jumps out of his field and the girls riding bareback and then pop champagne bottles are two that most of you have probably seen. I promise you however, THAT is just the tip of the iceberg.
Hopefully I've talked you into at least giving TikTok a shot, so here are five of my favorite horsey accounts that are sure to reel you in.
I thought I was the sole equestrian on TikTok until I came across tsamwalker, who is now one of my favorite people to follow. My sleuthing tells me he's a Canadian jumper rider; I promise his videos will give you a good laugh.
https://www.tiktok.com/@tsamwalker/video/6826032391253921029
Lancepekus was the first cowboy I encountered on TikTok. He's also the only cowboy I've seen do something like this:
I recently stumbled across livbroder, who frequently gives me a good laugh — and if it isn't funny content, it's usually a drool worthy video of her beautiful horses or farm. Another jumper rider, who did the equitation!
Austinkrawitt is probably my favorite account to follow. He's another jumper rider with a hilarious sense of humor. But don't take my word for it…
The last account is a shameless plug, because it's mine: pewpewsnponies.  #noshame.  You won't see a shirtless cowboys or top dollar barns on my account, but you will hopefully pee your pants laughing.
Hope to see you all while I'm scrolling through TikTok!
Go Jumping!