Today marks the big day: my first trip to Florida! My horse, Rumba, has been living it up in the sunny state since the end of November, so I am beyond excited to finally join her and get in some saddle time. Prepping for my first winter circuit away from home hasn't been an easy task, however. As I decompress in the airport terminal this morning, I can't help but chuckle over several of the "obstacles" I have encountered in preparation for my inaugural trip. 
1) Bag Weight Limits
I NEVER, and I repeat NEVER, check a bag at the airport. I want to get in and out of those bad boys as quickly as possible, and baggage claim can often be a nightmare. That being said, Christmas was very kind to me this year, and I acquired some equestrian essentials that needed to make the trek with me. Had I been thinking ahead, I probably could have shipped these items for a fair rate, but instead, I was stuck with the horrific realization that I would have to check a bag this trip. 
So I delicately and carefully layered all of my new goodies at the bottom of my bag and piled on my clothes. Enter obstacle number two: you need at least three outfits for each day, if not more. I have some meetings at the beginning of my trip, so I needed to pack appropriate attire. Then I needed riding clothes for each day (of course), casual clothes to wear out if we went to dinner or milled around town, and pajamas. Originally, I wanted to bring gym wear so I could wake up early and go on a run or do some yoga, but when I realized my bag was literally bursting at the seams, I knew that was a no-go. 
My carry-on bag, full to the brim with boots, spurs, stirrup leathers, and more. Photo by Meagan DeLisle
The weight limit for a checked bag is 50lbs, and I knew my bag was getting pretttyyyy close. Gulp. So in an attempt to free up some space in my suitcase, I packed some of my goodies into my carry-on. That helped, but I knew my bag was still teetering over the line. Without a scale at home to reference, I made my best comparison possible. I knew I could pick up a 50lb bag of feed with ease, so I compared my suitcase to a full bag in the barn. 
Seems close enough. And sure enough, I was right. My bag came in at a very close 48.6lbs. 
2) Strange Looks from Security
I knew there was no way I was getting through security without a hitch. With spurs, jump boots with metal hooks, and more in my bag, I was bound to be checked. 
Apparently, my bag was such a red flag that they ran it through the x-ray, not once, but twice! And then proceeded to tear it apart. That is where the odd looks came into play. The security guard glanced at me and said, "Ma'am… what exactly are these?" as she held my plain, short spurs up for the world to see. 
"They are spurs. I ride horses."
In hindsight, they probably would have been better placed in my checked bag, but after several more explanations and a chuckle from the security staff, all of my items were placed back into my backpack, and I was sent on my way. 
3) Packing Appropriately 
As I sit here in the Saint Louis airport bundled up in a coat and sweater, I decided to check the weather at my destination one last time. The bouncing temperatures were just another reminder of why my checked bag was so hefty! Florida will be a toasty 80 degrees upon landing today, but then the morning temperatures are anywhere between 40 and 50 over the course of my stay. How in the world is someone supposed to pack for such a variety of temperatures?!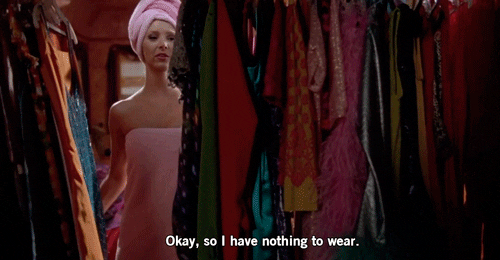 If the airport decides to dig through my checked bag, they are probably going to be very confused. Vests, hoodies, sun shirts (both long and short-sleeved), riding breeches, tall boots, riding gloves, and more, I really do have a nice variety of clothing in between the show sheets, FreeJump stirrup irons, and packages of horse treats. 
All sarcasm aside, I am beyond ecstatic for a weekend fun of sun, warmth and riding! If these are the only issues I encounter on this trip, I consider that a blessing of sorts. Florida, here I come!